After a day of exploring Limerick City, a Wild Atlantic Way Gateway City – there's no greater pleasure than listening to live music with an ice cold pint in your hand!
Every weekend, we've got live music at Katie Dalys Heritage Pub & Kitchen from Thursday – Sunday. You will find something for everyone with a mix of traditional Irish Music Sessions, to contemporary solo performers. Each act creates a unique atmosphere in our cosy corner of Limerick city.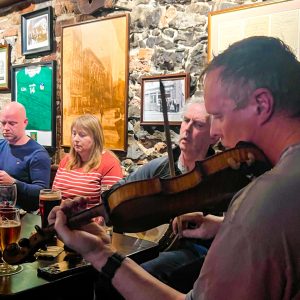 This year, we've launched our newest celebration of local music and musicians with weekly "Trad Thursdays". You can find anywhere from 6 to 20 local musicians assembled in a snug corner of Katie Dalys. These performers get things going with traditional Irish instruments such as the bodhran, Irish fiddles and more. Kick back and relax to the tune of traditional Irish jigs, reels and ballads!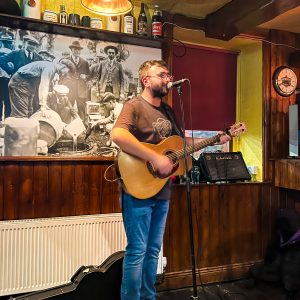 Throughout the weekend we are joined by local musicians, soloists and groups who entertain our pub, packed full of regulars and tourists alike. On colder evenings, you can find our musicians hosting intimate fireside sessions.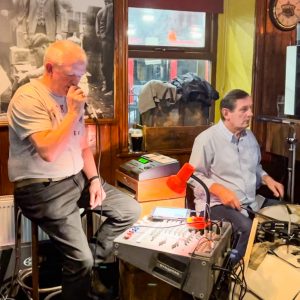 Katie Dalys Heritage Pub & Kitchen is located at 12 The Parade, Limerick City, V94 F7V7. Walk-ins always welcome!